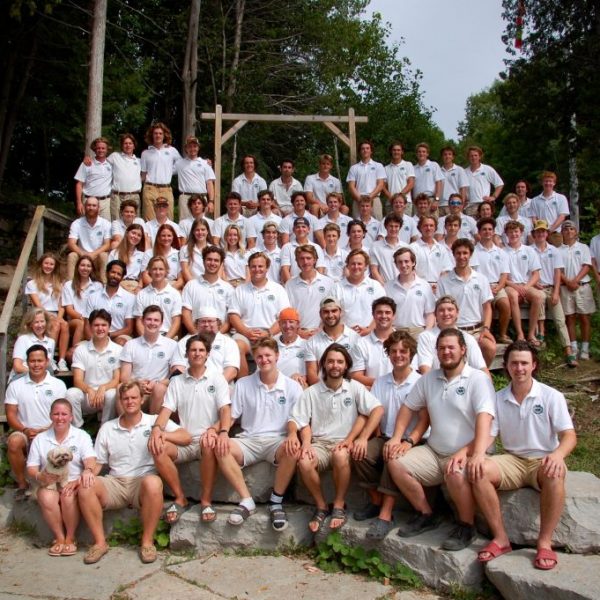 The Kilcoo Staff consists of over 70 dedicated individuals. Almost 95% of the staff has "come through the ranks" at Kilcoo, the same way John Latimer did it in 1938. Boys start their careers as campers as young as 8; at 16, they apply to a two-year Leader-in-Training (L.I.T.) program; at 18, the best leaders are subsequently hired as Kilcoo Staff members. Each staff member at Kilcoo is uniquely qualified to provide a great support for your son at camp.
Growing up as campers themselves, our staff members are entirely familiar with all aspects of Kilcoo traditions, programs, and procedures. Having experienced the value and impact of a summer at Kilcoo themselves, the staff is committed to sharing those traditions with current campers and giving back to the Kilcoo community.
Each of Kilcoo's 29 cabins has a dedicated counselor for each group of 8 boys. In addition to the cabin counselors, Kilcoo's team of Senior Staff includes five section directors, separate waterfront and land staff director, program director, canoe trip director, and L.I.T. directors. At a minimum, all staff at Kilcoo are trained to industry standards in both First Aid and lifeguarding, though many of our staff exceed these standards with additional certification. Our activity staff consists of dedicated instructors for each of the following activities: canoeing, kayaking, whitewater kayaking, windsurfing, sailing, swimming, arts & crafts, ceramics, handicraft, woodcraft, mountain biking, archery, tennis, and ropes.
The make up of the Kilcoo staff intentionally maintains an even balance between a high rate of returning staff and new staff turnover; this allows for program consistency while providing new challenges and opportunities for returning campers, L.I.T.s, and staff, as each move through the ranks in their respective camping careers.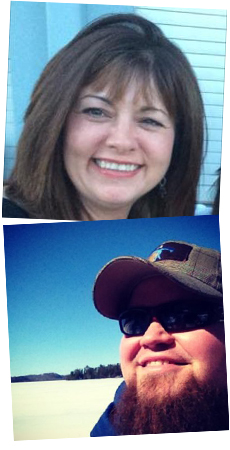 Kim Bouchard has been working in the Kilcoo head office for over 25 years. Kim keeps Kilcoo running smoothly, overseeing all aspects of the Kilcoo operation in Toronto. Kim has been the treasurer for the Regent Park/Duke of York Children's Foundation for over 10 years. She assists the Foundation in fundraising and sponsoring new innovative programs for inner-city schools, including coordinating Christmas baskets for families in need in the GTA. Kim has two sons who have attended Kilcoo; her eldest, Trevor, was on staff for three years.
Patrick Tingley is the Assistant Director and has been at Kilcoo since 1987. As a 10-year old in cabin 6, his first counselor declared him "Tingles", a nickname that has stuck with him through camp, high school, university, and today. Tingles was hired as a counselor in 1995 and was a Section Director, LIT Director, and Program Director before moving to his current role as Assistant Director in 2007. Patrick has worked full-time for Kilcoo since 2004, splitting his time between camp in the summer and the head office in the off-season.