Kilcoo Camp was founded in 1932 on the shores of Haliburton's Gull Lake by Torontonian Charles F. Plewman.
As a young camper, John "Chief" Latimer began his career at Kilcoo at the age of eight in 1938 and continued his career as a camper, leader-in-training, counselor and program director until the fall of 1955, when he purchased the camp from Mr. Plewman.
Chief, along with his wife Peggy (Mrs. Chief), directed Kilcoo until 1981. Chief stayed very active with Kilcoo through the years as the directorship was passed down to his son David. On April 22nd 2003, Chief passed away after a short battle with cancer. His passion for Kilcoo is missed, but it will always be celebrated through the joy of time spent at Kilcoo. Peggy (Mrs. Chief) Latimer remains the owner and is still actively involved in managing the business.
Since 1932, Kilcoo has drawn campers from many countries throughout the world, including the United States, Central and South America, England, France, Japan, the Netherlands, Germany, Spain and several others.
During the past thirty years or so, Kilcoo has enjoyed the continuing loyalty of campers and staff who keep 'coming back', creating a waiting list every year.
The majority of staff have been campers who have felt the joy, happiness and security of their summer experiences.
Kilcoo enjoys its reputation as one of the foremost camps for boys in Canada, it is truly a "Maker of Men".
John Latimer grew up 'through the ranks' at Kilcoo and became its Director and owner in 1956. John was director until 1981 when he passed the leadership of Kilcoo to Hal Hannaford. John remained a big part of Kilcoo and the camping community at large, he was known as "Chief". Sadly, John passed away in 2003. His wife Peggy shared his deep understanding of young people, and continues to provide guidance and support.
The key to the success of a summer camp is the staff. Each staff member at Kilcoo is chosen with the utmost care. In addition to the essentials of ability, character and skill, all Kilcoo staff must possess the magic qualities of good leadership. They must also have a highly developed sense of responsibility and feeling for the welfare of the boys entrusted to their care. The majority of the 70 Counselors and Instructors have themselves been campers at Kilcoo. They follow Chief's tradition of "up through the ranks". A summer at Kilcoo is more than a summer job, it is passing down the values, memories and experiences that you enjoyed, to the current campers.
As part of our commitment to leadership, our eldest campers are invited to participate in extensive and practical two year in-camp courses as Leaders-in-Training.
The Kilcoo Staff is made up of over 70 dedicated individuals. Over 90% of the staff have all "come through the system", so to speak. They start as campers; they then apply to the two year Leader-in-Training program and then are hired as Kilcoo Staff members. They are uniquely qualified to be a great support for your son at Kilcoo. They are familiar with all aspects of Kilcoo traditions and procedures, and are trained in Lifeguarding and First Aid. In addition to cabin counsellors, section directors, waterfront director, land staff director, program director, tripping director, L.I.T. directors, we have instructors for the following activities: Canoeing, Flat-water Kayaking, White Water Kayaking, Windsurfing, Ceramics, Sailing, Swimming, Arts & Crafts, Tripping, Mountain Biking, Archery, Tennis, and Outward Challenge. The Kilcoo Staff has a great balance between a strong rate of return and enough turn-over to allow new challenges and roles for our staff as they grow in their camping careers.
Kim Bouchard has been working in the Kilcoo head office for25 years. Kim keeps Kilcoo running smoothly overseeing all A/P, A/R, Camper Registration, School co-ordination and all other aspects of Kilcoo in Toronto. Kim has been the treasurer for the Regent Park/Duke of York Children's Foundation for the last 10 years. She assists the Foundation in fundraising and sponsoring new innovative programs for inner-city schools, including coordinating Christmas baskets for families in need in the GTA. Kim's efforts with Heart to Hand help over 130 needy families every holiday season receive food, clothing and toys. If you would like to help sponsor a needy family please contact kim@kilcoo.com Kim has two sons who have attended Kilcoo, and her eldest just completed his second year on staff.
Patrick Tingley is the Assistant Director and has been at Kilcoo since 1987. As a 10 year old in cabin 6, his first counsellor declared him "Tingles", a nickname that has stuck with through camp, high school, university and today. Tingles was hired as a counsellor in 1995 and was a Section Director, LIT director and Program Director before moving to his current role in 2007. Patrick has worked full time for Kilcoo since 2004, splitting his time between camp and the head office.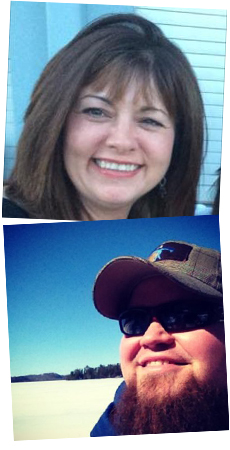 Camp Office
Kilcoo Camp Ltd.
150 Eglinton Avenue East, Suite 403
Toronto, Ontario M4P 1E8
Tel (416) 486-5264
Fax (416) 486-3854
Camp Address
Kilcoo Camp
10735-10737 Hwy #35
Minden, Ontario K0M 2K0
Tel (705) 286-1091
Fax (705) 286-1206